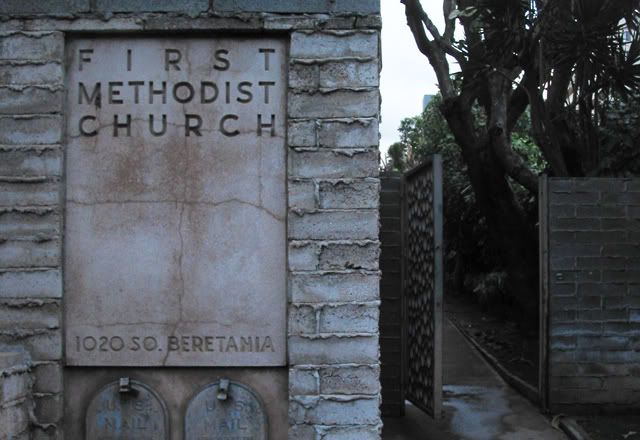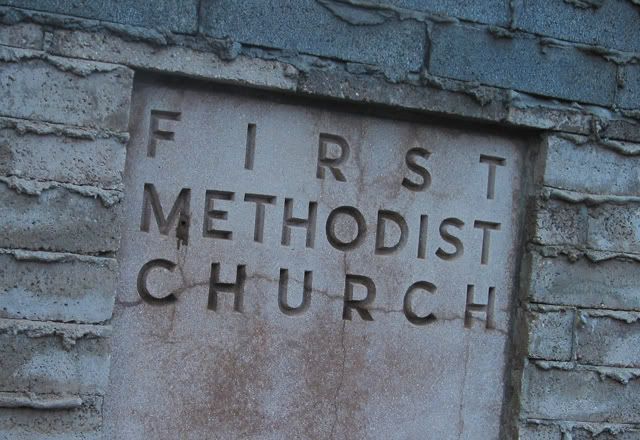 Churches and other places of worship sometimes have exemplary design.
First Methodist Church
on South Beretania is one such example. In addition to having a large and very well-designed flame logo on the street side of its building, it's distinguished also with interesting modern architecture, and this gorgeous sign cast in concrete placed in a less-than-prominent location on the side of the main building. I'll admit it: I'm a sucker for letters cast in stone; it implies a sort of permanence — a subtle gesture that says, "
Now that we're here, we ain't going anywhere
."