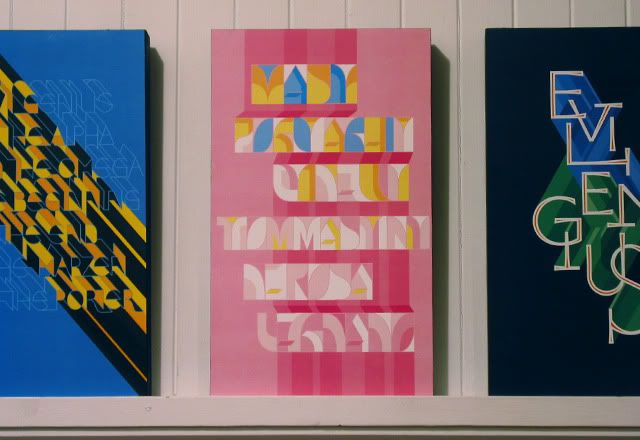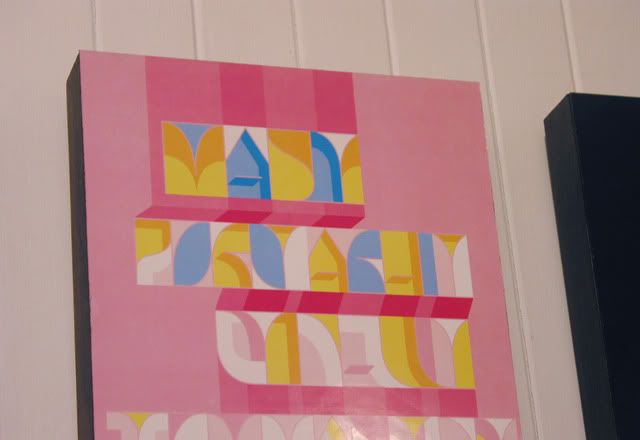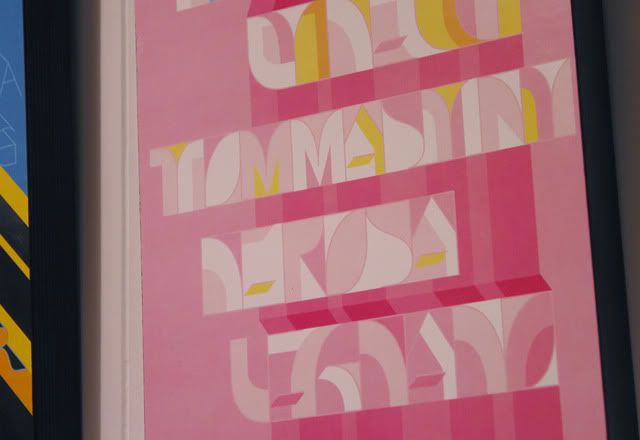 TRIBUTE TO THE MASTERS
Framed & Mounted Digital Print (2009), $20.00
This piece was an experiment in defining the essence of letters through the suggestion of its forms. The letters themselves, are incomplete; but by juxtaposing positive and negative spaces, seemingly arbitrarily adding and subtracting shadows, and projecting illusion of a three dimensional space, all elements work to pose the questions: What defines a letter? What defines the space it occupies? Also, it is a tribute to the masters of classic Italian bicycle framebuilding; the letters' forms taking visual cues from frame lugs and lug cutouts.